Case Construction is an American manufacturer of many types of heavy equipment. Some of them include:
Excavators.
Motor graders.
Wheel loaders.
Vibratory compaction rollers.
Crawler dozers.
Skid steers.
Compact track loaders.
The company started in 1842, when Jerome Increase Case (who was born in 1819) formed Racine Threshing Machine Works in Racine, Wisconsin. It made its first portable steam engine in 1876, which is now on display at the Smithsonian Institute. In 1957, Case made the 320 Construction King backhoe loader. And since 1969, the company has been manufacturing skid steers (which started in Burlington, Iowa and later moved production to Wichita, Kansas). Now, it sells and supports a broad range of construction equipment to customers around the world. Through their dealer network, customers can access a professional partner with world-class equipment, aftermarket support, industry-leading warranties, and flexible financing.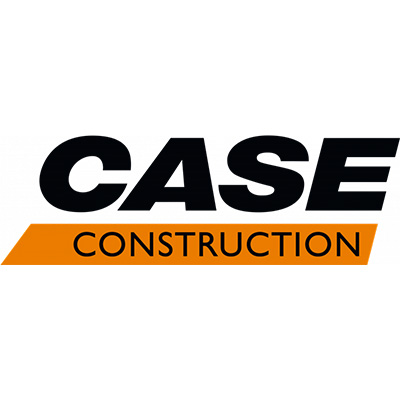 Rhino Equipment Services is familiar with the entire Case Construction lineup and has expert mechanics that have been working on their machines for many years. We possess all of the tools needed to diagnosis and repair your equipment, generally, where it sits. We also possess the knowledge and experience to do the job safely, quickly, and correct. Don't hesitate another moment, we are ready to take your call!
Types of Case Construction Equipment
Some of the products made by Case Construction include, but may not be limited to:
CASE 580N Tractor Loader Backhoe — Case was the first company to introduce the factory-integrated backhoe loader. But, in February 2017, the company released an upgraded model in Europe (which meets the Stage IV/Tier 4 Final emissions regulations.
CASE CX300D and CX370D Crawler Excavators — Case introduced the CX750D Excavator in 2017, which became the "largest and most powerful machine in the Case excavator line" (according to Construction Equipment Guide).
CASE SR210 Skid Steer Loader — Case manufacturers and sells skid steer loaders, which are often used on construction sites. These loaders are small in size, are engine-powered, have lift arms, and are fitted with labor-saving tools.
CASE 1021G Wheel Loader — Case wheel loaders are used in both construction and earthmoving. They're also used on farms, especially in dairies and feed lots where its often necessary to move large amounts of material.
With the Case construction equipment being manufactured today, operators can get a lot more done because they have the following features:
Touchscreen displays.
Adjustable electro-hydraulic controls.
Optimized power modes
Programmable and configurable buttons.
All of these features are meant to boost productivity by simplifying their operation. They even come with an integrated payload system, which can improve load accuracy. If you use Case construction equipment while you're on the job site, Rhino Equipment Services can help you with the repair, diagnostics, and servicing of all your heavy equipment. We have a team of experienced technicians who would be happy to help, so be sure to reach out to us if you want to know more.