Auto/Fleet Service Repair starting rates $75/hr
Keeping your brakes, tires, coupling devices, mechanical systems, and parts in good working order through regular maintenance can reduce your collision risk. In fact, a study that was conducted for the Federal Motor Carrier Safety Administration found that 27% of accidents involving one truck and one passenger were caused by brake problems. The condition of your fleet can directly affect its operational efficiency, but it can be a challenge for any fleet manager to make sure that fleet repair and maintenance gets enough attention without experiencing cost over-runs and making the wrong investments.
Planning can go a long way toward cutting costs, which is why you should put more emphasis on predictive maintenance. Analyzing maintenance data on a regular basis and acting in time to avoid serious issues can help you cut costs and make your fleet more efficient. Having the right approach for your fleet repairs can extend your vehicle's lifespan, which is why Rhino Equipment Services offers a variety of fleet repair and maintenance services to construction and industry professionals in the South Texas.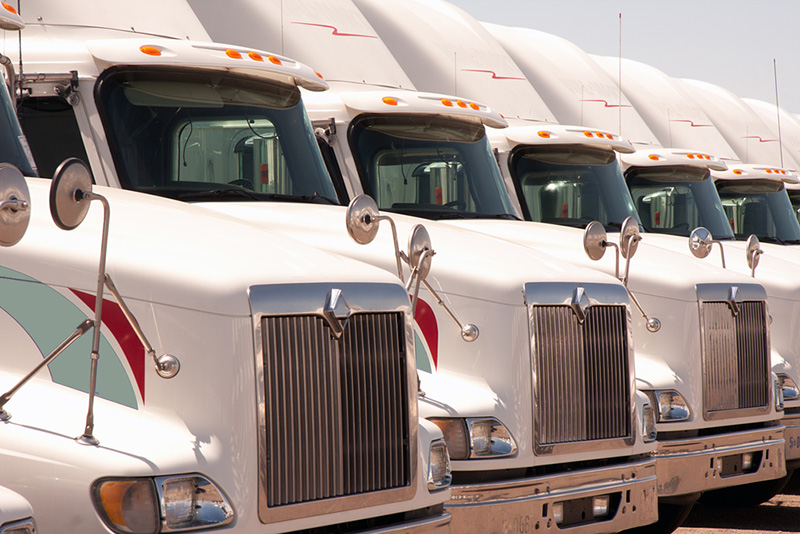 Fleet Repair Services We Provide
We can provide a variety of comprehensive repair services for fleet vehicles in Corpus Christi and its surrounding areas, which can include but may not be limited to:
General fleet repair services
Fleet brake servicing
Fleet drive train servicing.
Fleet electrical diagnosis
Fleet engine work
Fleet suspension work
Fleet wheel & tire services
Fleet trailer work
General fleet maintenance
Our goal is to provide the best fleet repair in South Texas, so you can stay on the road as long as possible. We want to make sure you can keep your fleet running at optimal efficiency & maximum safety while on the road. We have dealt with all types of fleet repairs, so we have the experience to handle it no matter what kind of problem you may be having. Our technicians have years of combined experience, and they can help you to avoid any unexpected breakdowns by performing all types of preventative maintenance. We use all kinds of innovative technologies and diagnostic equipment that can help you to maintain or repair your fleet in the most efficient manner possible.
We want to make sure the vehicles in your fleet can be effectively maintained & repaired — all while staying within your schedule and budget. Feel free to contact us at any time, so you can find out how our technicians can help you with your fleet repair needs.
Automotive Repair
Rhino equipment services will also provide standard automobile repair in most cases, please call for details.