Sometimes called "graders" or "road graders," motor graders are narrow multipurpose pieces of construction equipment that are used to flatten the surface during a grading project. They use a moldboard (or blade) for both rough and fine grading, but their position and pitch can be hydraulically manipulated to complete a number of different tasks.
Many construction businesses value their motor graders more than all their other pieces of equipment. According to a survey, almost 88% of engineers and equipment managers consider their grader to be the most important piece of equipment in their entire arsenal. Many construction professionals prefer to use motor graders, because they can keep the roads in shape and are great tools for larger projects.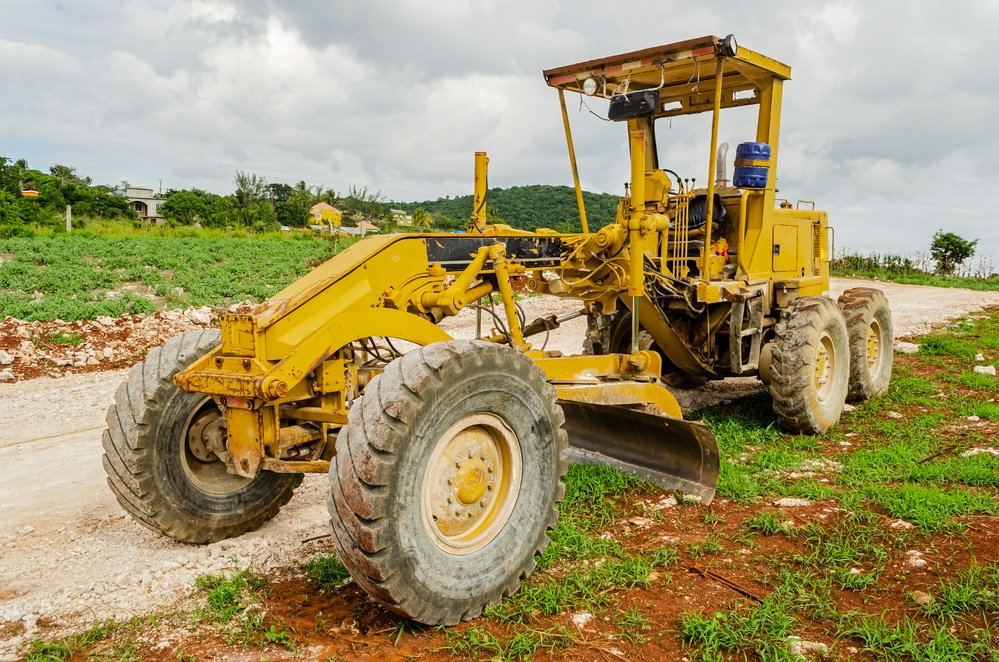 Important Uses of a Motor Grader
Motor graders play an important role in completing projects that require accurate leveling and grading. This is especially true when it comes to roadbuilding. A road has three different layers: the surface, the base, and the subgrade. No matter how the road is constructed or what type of material is used on the surface, it must be smooth enough to drive on and be resistant to wear, skids, and water. The base and subbase layers give it the strength it needs to support the pavement. But, before the road can be built, the top 12-24 inches of the ground needs to be prepared by removing rocks, stumps, brush, and other materials. The road will also need adequate drainage, so the base can remain stable. A motor grader can accomplish all of these important tasks from start to finish.
Motor graders are versatile, powerful machines that can be useful in completing the following tasks:
Setting the foundation for a large building.
Creating inclines.
Creating drainage ditches.
Mixing and spreading materials.
Finishing grading projects.
Cutting ditches.
Scarifying.
Performing high-bank cutting.
They can also be used in a variety of projects, including road maintenance and repair.
Advantages of Using a Motor Grader
Some the advantages of using a motor grader include:
Fast an efficient performance.
Precise capabilities cause less disturbance in the soil.
Articulated frame graders can maneuver in tight spaces.
Can drive over roads and don't need to be hauled between job sites.
Great for larger projects.
If you have a fleet of motor graders that need to be repaired or serviced, be sure to get in touch with Rhino Equipment Services.