Recreational Vehicles are large and Motor Homes and have many moving parts. At Rhino Equipment Services, we are able to diagnose and repair mechanical RV or motor home issues to get you back on the road quickly. Our friendly, expert technicians are ready to get back to enjoying your equipment as soon as possible. Trust Rhino Equipment Services to diagnose, service, and repair your recreational vehicles & motor homes!
Make Rhino Equipment Services your trusted destination for professional motor home repair services. We understand the importance of keeping your motor home in optimal condition for your travels and adventures. With our team of experienced technicians and state-of-the-art facilities, we are committed to providing exceptional repair and maintenance solutions for your motor home needs.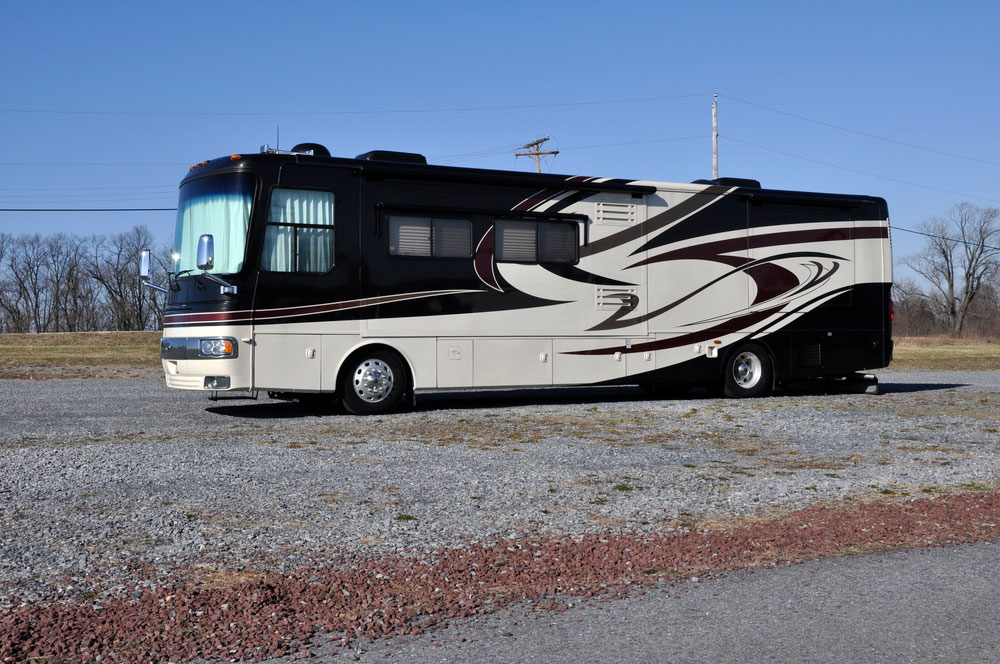 Motor Home & Recreational Vehicle Services:
Comprehensive Diagnostics:
Our skilled technicians utilize advanced diagnostic tools to accurately identify any issues with your motor home. We perform a thorough inspection to pinpoint the root cause of the problem, ensuring an efficient and effective repair process.
Engine and Mechanical Repairs:
From engine repairs and transmission services to brake system maintenance and exhaust repairs, we have the expertise to handle a wide range of mechanical issues. Trust our skilled technicians to restore the performance and reliability of your motor home's engine and mechanical components.
Electrical System Troubleshooting:
Our team is well-versed in diagnosing and repairing electrical system malfunctions in motor homes. Whether it's faulty wiring, malfunctioning appliances, or issues with the battery and charging system, we have the knowledge and tools to address electrical problems accurately.
HVAC and Climate Control:
Don't let a malfunctioning air conditioning or heating system disrupt your comfort on the road. Our technicians specialize in HVAC repairs, ensuring that your motor home's climate control system is in optimal condition for a pleasant and comfortable journey.
Exterior and Interior Repairs:
We offer comprehensive repair services for both the exterior and interior of your motor home. From fiberglass repairs and paint touch-ups to upholstery restoration and cabinetry repairs, our skilled craftsmen will have your motor home looking and feeling like new.
Appliance and System Maintenance:
Proper maintenance of your motor home's appliances and systems is crucial for longevity and performance. Our team provides regular maintenance services for refrigerators, stoves, water systems, generators, and more, helping you avoid unexpected breakdowns and extending the lifespan of your equipment.
Why Choose Rhino For Your RV Services?
Experienced Technicians:
Our team of technicians brings years of experience and expertise in motor home repairs. They are highly trained and up-to-date with the latest industry advancements, ensuring that your motor home receives top-quality service.
State-of-the-Art Facilities:
We have invested in modern facilities and equipment to provide efficient repairs and accurate diagnostics. Our commitment to using advanced tools and technology ensures precise repairs and minimizes downtime.
Transparent Pricing:
At Rhino Equipment Services, we believe in transparency and fairness. We provide detailed quotes and transparent pricing, ensuring you have a clear understanding of the repair costs before we begin any work.
Customer Satisfaction:
Customer satisfaction is our top priority. We strive to exceed your expectations with our professionalism, attention to detail, and timely service. Your motor home will be in capable hands, and we guarantee your satisfaction with our work.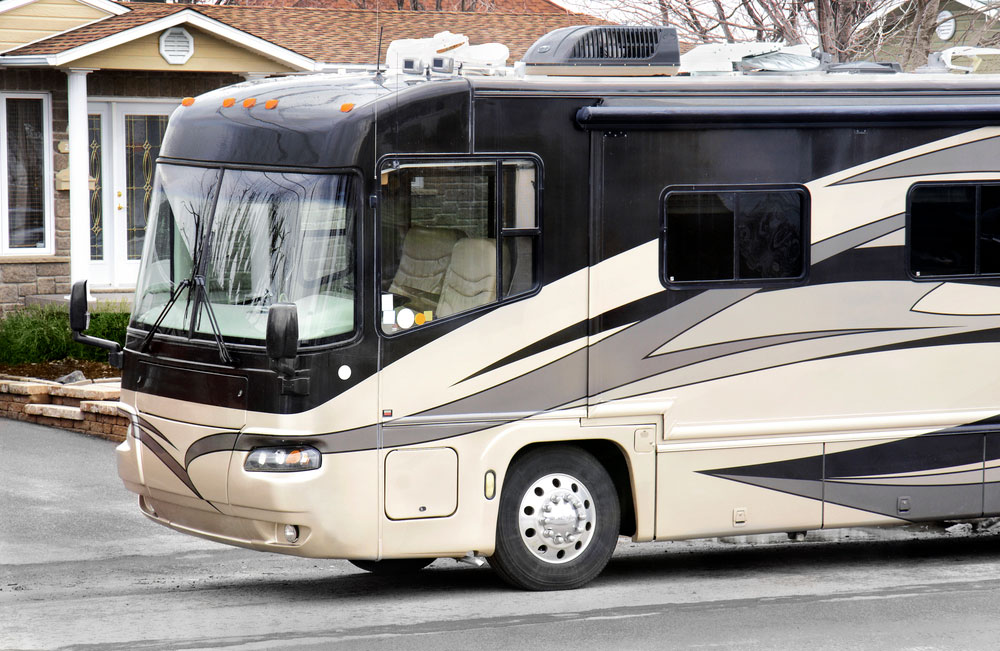 Class Types Of Recreational Vehicles (RV)
Recreational vehicles (RVs) come in various types, each offering unique features and capabilities to suit different travel preferences and needs. Here are some common class types of recreational vehicles:
Class A Motorhomes: Class A motorhomes are the largest and most spacious RVs on the market. They resemble luxury buses and are built on a motorized chassis. Class A motorhomes provide ample living space, including sleeping quarters, kitchen facilities, bathrooms, and entertainment areas. They often feature slide-out sections, allowing for increased interior space when parked. Class A motorhomes are suitable for long-distance travel and extended stays, offering a comfortable and luxurious home away from home.
Class B Motorhomes (Camper Vans): Class B motorhomes, also known as camper vans, are compact and built on a standard van chassis. They provide a more agile and maneuverable option compared to larger RVs. Class B motorhomes typically feature a small kitchenette, sleeping area, and a compact bathroom. They are ideal for couples or small families who prioritize flexibility, ease of driving, and the ability to park in regular parking spaces. Camper vans often include amenities such as a small dinette, refrigerator, and electrical hookups.
Class C Motorhomes: Class C motorhomes offer a combination of features from Class A and Class B motorhomes. They are built on a truck or van chassis with an attached cab section over the driver and passenger area. Class C motorhomes are known for their distinctive over-the-cab sleeping area, which provides additional sleeping space. They typically feature a larger living area, complete with a kitchen, bathroom, dining area, and sleeping quarters. Class C motorhomes are suitable for families or larger groups who desire comfort and amenities while still maintaining maneuverability.
Travel Trailers: Travel trailers are towable RVs that come in various sizes and configurations. They are pulled by a separate tow vehicle, such as an SUV or pickup truck. Travel trailers offer a wide range of floor plans and amenities, including bedrooms, living areas, kitchens, and bathrooms. They are versatile and can be disconnected from the tow vehicle, allowing for separate transportation and flexibility during your travels. Travel trailers can range from compact and lightweight models to larger, luxurious options, catering to different towing capacities and preferences.
Toy Haulers: Toy haulers are a type of RV designed to transport recreational vehicles or "toys" such as motorcycles, ATVs, or personal watercraft. They typically feature a garage area at the rear of the RV that can be converted into additional living space when the toys are unloaded. Toy haulers come in various sizes and configurations, offering flexible floor plans with sleeping quarters, kitchen facilities, and bathrooms. They are popular among adventure enthusiasts who want to bring their recreational vehicles along for the journey.
These are some of the main class types of recreational vehicles. Each class offers its own advantages and features. Whether you desire luxurious living or a compact and agile option, we are ready to service your motor home!
Schedule Your Motor Home Repair Today!
When it comes to motor home repair, Rhino Equipment Services is your reliable partner. Our skilled technicians, top-notch facilities, and commitment to customer satisfaction make us the go-to destination for all your motor home service needs. Contact us today to schedule an appointment and let us take care of your motor home, ensuring it's road-ready for your next adventure!