Caterpillar Inc. (often referred to as "CAT") is an American company that designs, develops, engineers, manufactures, markets, and sells heavy machinery and engines to construction and industry professionals across the globe. It's also the largest manufacturer of construction equipment around the world. The company started in 1925 and is the result of a merger between the Holt Manufacturing Company and the C.L. Best Tractor Company. They worked together to create a new entity that's based in California, which was called the Caterpillar Tractor Company. In 1986, the company reorganized by forming the Delaware-based corporation under its current name.
Aside from making Caterpillar construction equipment, the company licenses and markets a line of clothing and workwear boots under its name. It has also been licensing its Cat phone brand (which is a toughened line of mobile phones and rugged smartphones) since 2012. Machines and other products made by Caterpillar are recognized by its trademark "Caterpillar Yellow" livery and its "CAT" logo.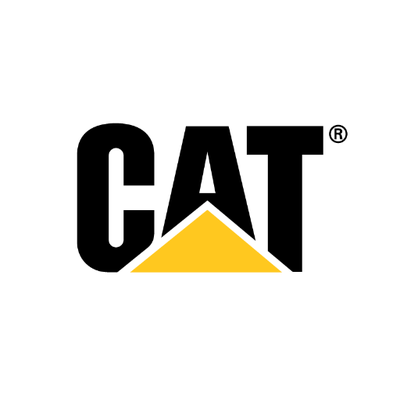 Rhino Equipment Services is familiar with the entire Caterpillar lineup and has expert mechanics that have been working on their machines for many years. We possess all of the tools needed to diagnosis and repair your equipment, generally, where it sits. We also possess the knowledge and experience to do the job safely, quickly, and correct. Don't hesitate another moment, we are ready to take your call!
Types of Heavy Machinery Made by Caterpillar
Caterpillar has about 400 different products, which it offers through its dealer network. Some of the heavy machinery offered by Caterpillar include, but may not be limited to:
Tracked tractors.
Hydraulic excavators.
Backhoe loaders.
Motor graders.
Off-highway trucks.
Wheel loaders.
Agricultural tractors.
Locomotives.
They can also be used in a number of industries and applications, which can include, but may not be limited to:
Construction.
Road building.
Mining.
Forestry.
Energy.
Transportation.
Material handling.
While there is a diverse line of Caterpillar construction machines and vehicles, the company is considered to be the world's largest manufacturer of wheel loaders. Their small-size wheel loaders are manufactured at facilities located in Clayton, North Carolina, while their medium-size and large-size wheel loaders are made at their facility in Aurora, Illinois. They also have manufacturing facilities in Japan, Belgium, Brazil, India, and China.
All of their large wheel loaders are exclusively manufactured in United States on three different assembly lines at their facility in Aurora, Illinois. If you're a construction or industry professional in the South Texas and use Caterpillar construction equipment at the job site, Rhino Equipment Services has a team of experienced people who can provide a variety of services — from equipment repair and hauling to hydraulic diagnostics and electric repair. Be sure to reach out to us, so you can find out more about how we can help you with your specific needs.