While Texas has more lenient heavy haul shipping rules than any other state, it still has weight and size requirements. So, if you need someone to perform heavy equipment hauling in the Coastal Bend, Rhino Equipment Services would be happy to take the responsibility of meeting these legal requirements for transporting heavy equipment to your desired destination. We will make sure we have the right Route Inspection Certification as well as any oversized permits that may be needed, so you can avoid any legal trouble later on.
When you work with us, you can be sure to get the best in heavy equipment hauling. Whether you need to transport a bulldozer, a crane, construction machinery, or any other type of heavy equipment, we're here to make the process as simple and as worry-free as possible. Hauling heavy equipment requires special permits and trailers, which is what makes the process so unique. But, when you work with us, you can have the peace of mind in knowing that the job will be done right.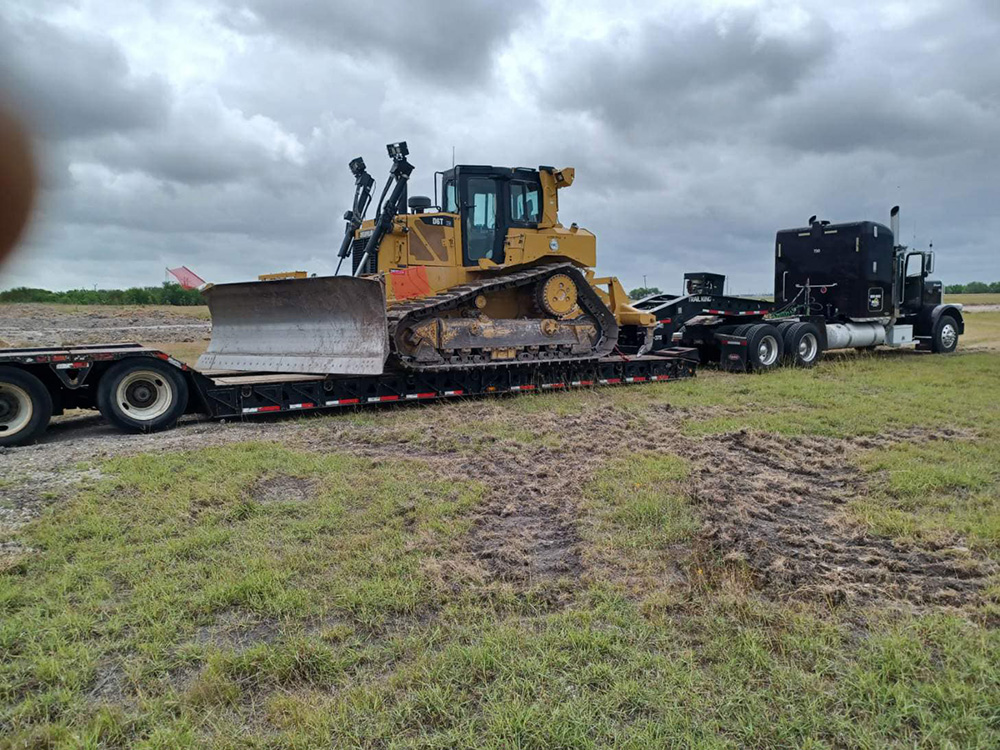 We Care For Your Equipment
At Rhino Equipment Services we keep high standards and treat our customers equipment like it's our own. Our crews are trained in safety and how to take proper care when handling expensive machinery. You can expect your payload to be delivered on time and in the same condition as when it left. Of course, in case of any accidents or issues, we carry commercial grade insurance.
Types of Heavy Equipment Hauling Services We Provide
Rhino Equipment Services provides trustworthy and reliable heavy equipment transportation services for all types of heavy machinery. Our trained professionals will make sure your load arrives on time and in the same shape it was in before it was picked up. Some of the heavy equipment hauling services we offer include but, may not be limited to:
We can transport any of the following equipment and more:
Excavators

Wheel Loaders

Tractors
Dozers
Backhoes
Skid Loaders
Motor Graders
Compaction Equipment

Fork lifts

and More!
Call us at (361) 271-5958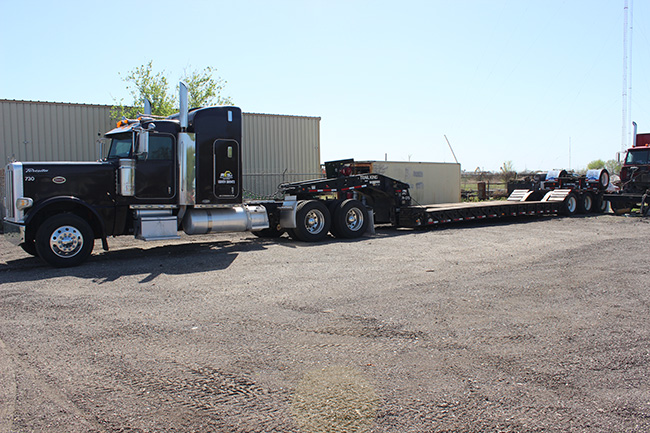 We have an extensive fleet of flatbeds, landoll lowboys, and heavy rotators. That's why we're one of the best places for heavy equipment hauling in Corpus Christi. We offer both scheduled an immediate hauling for all types of heavy cargo, which includes the following:
Heavy equipment hauling
Construction hauling
Rental equipment hauling
Heavy load hauling
Feel free to get in touch with us, so you can find out why we're one of the best heavy equipment transport services in Texas.