San Antonio, one of the oldest cities in Texas, traces its founding back to May 1, 1718. It was established as a Spanish mission and presidio by Friar Antonio de Olivares and the Marqués de San Miguel de Aguayo. The mission, named San Antonio de Padua, aimed to spread Christianity among the local indigenous people while providing protection through the presidio. Over time, the mission grew into a thriving settlement and became known as San Antonio de Béxar. The city played a crucial role in the history of Texas, serving as a crossroads for trade and culture between Mexico and the United States. Today, San Antonio proudly embraces its rich heritage, with iconic sites such as the Alamo and Spanish colonial architecture that stand as reminders of its historic roots.
San Antonio has experienced a significant volume of construction activity in recent years. The city's booming population growth, strong economy, and favorable business climate have contributed to a surge in construction projects. Residential developments, including single-family homes, apartment complexes, and mixed-use communities, have been on the rise to accommodate the increasing demand for housing. The commercial sector has also seen substantial growth, with new office buildings, retail centers, and hospitality establishments being constructed to support the city's thriving business and tourism industries. Furthermore, infrastructure projects, such as road expansions, bridge constructions, and improvements to public transportation, have been undertaken to enhance mobility and accommodate the city's growing transportation needs.
If you're a construction professional in San Antonio, TX and are looking for someone to repair your heavy equipment, be sure to get in touch with Rhino Equipment Services. (361) 271-5958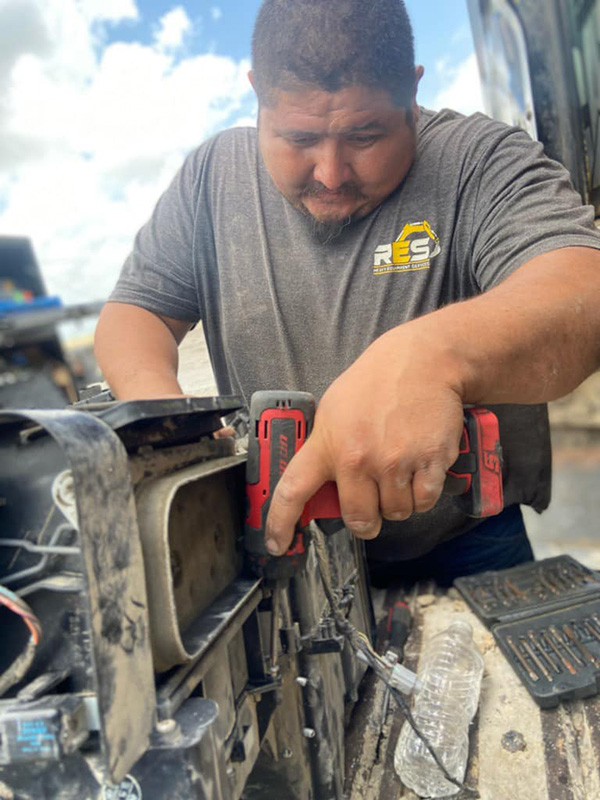 Some of the most common service requests are listed below:
We handle all types of heavy machinery, the most common equipment is listed below:
Bomag • Broce • Case • Caterpillar • C.M.I. • John Deere • Ditch Witch • Dynapac • Euclid • Gehl • Hitachi • Ingersoll Rand • Ingram • JCB • Komatsu • Kubota • New Holland • Sakai • Terex • Vermeer • Volvo PLUS MANY MORE!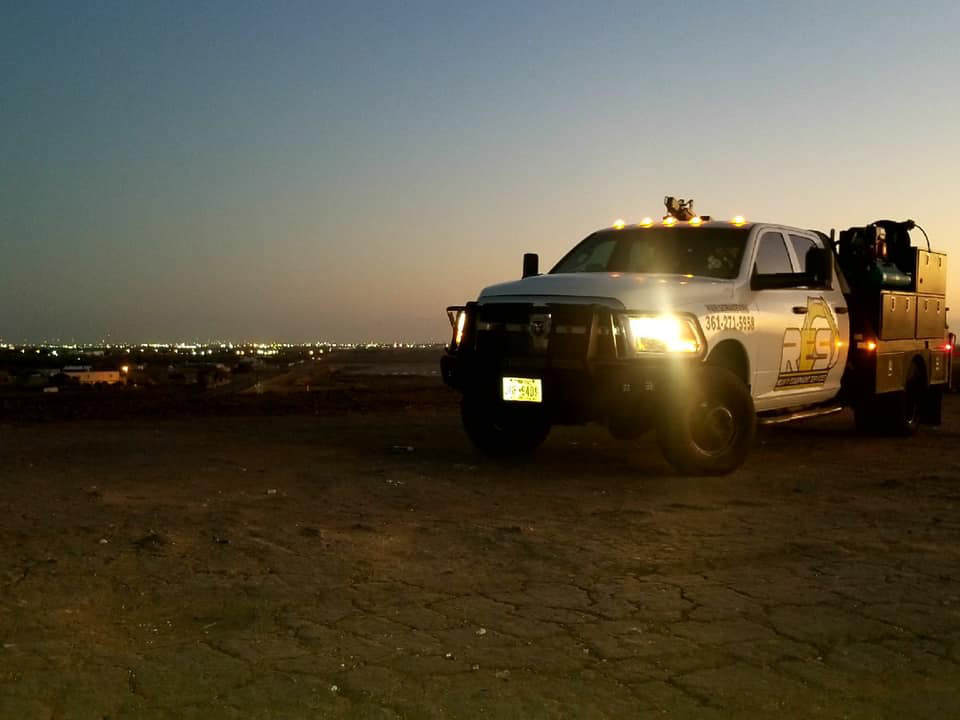 Mobile Repair
Our mechanics and technicians are ready to work when you need us. We are the best in the business when it comes to getting the job done right, safe, and quick. Our teams are professional from start to finish, and can handle almost any situation. So, don't worry if your vehicle is in a precarious situation, we do this all the time. We also understand that downtime is expensive, that's why Rhino Equipment Services is designed to minimize the time that your equipment is not in use. Your crews will be back in action in no time. Mobile Repair
Heavy Equipment Repair
As one of the leading companies for performing heavy equipment repairs, we will quickly assign a skilled technician to work on your problem — all while making consistent communication one of our top priorities. Our goal is to minimize your down time, because we know about the importance of keeping your heavy machinery operational at all times. That's why we're committed to providing the best quality heavy equipment repair in South Texas. We will do our best to get you back on track no matter how big or small the problem may be. We want to understand your operation as best we can, because it can help us to come up with the best solution to your problem — all while working within your time constraints. Heavy Equipment Repair
Hydraulic Cylinder Repair
Our technicians have years of combined experience, and they're committed to meeting our customers' needs. We use state-of-the-art technology to test, diagnose, and repair even the most complex hydraulic system. Once the repair has been completed, every part of it is thoroughly tested to make sure it's working correctly and that it meets (or even exceeds) OEM specifications. We will also make sure that all your hydraulic systems are operating according to their original pressure ratings.
Our technicians are specialists in the hydraulic diagnosis and repair. They're also dedicated to giving our customers the best service they can offer. We can provide a variety of hydraulic repair services. Some of them include but, may not be limited to:
Hydraulic repair
Gearbox repair
Hydraulic cylinder repair
Hydrostatic drive repair
Motor repair
Proportional valve repair
Rotary actuator repair
Servo valve repair
Check out more on our hydraulic diagnosis & repair page.
Upcoming Major Construction Projects in San Antonio
Jefferson Bank
San Pedro I – UTSA School of Data Science
Rosario's
Civic Park at Hemisfair
Make Ready Market
San Pedro Creek Culture Park
Tobin Hill apartments
VelocityTX
The Rock
University Health Women's and Children's Hospital
The Floodgate
In addition to the major projects listed above, the real estate market is thriving, with numerous residential and commercial developments in the pipeline. The downtown area is undergoing revitalization efforts, attracting investments in mixed-use projects, high-rise developments, and urban amenities. The city's commitment to sustainability is evident in its focus on green building practices and the integration of green spaces into urban planning. San Antonio's reputation as a center for innovation and technology continues to attract businesses, entrepreneurs, and startups, fostering a dynamic and diverse economy. The tourism sector also holds great potential, with continued investments in attractions, hotels, and entertainment venues. With a strategic location, a rich cultural heritage, and a vibrant community, San Antonio's development prospects are bright, positioning the city as a dynamic and thriving hub in the years to come.
The Construction Environment In San Antonio
Managing a construction project in San Antonio requires a combination of strategic planning, effective communication, and meticulous execution. The city's thriving construction industry and rapid development present both opportunities and challenges. As a project manager, it is crucial to understand local building regulations, permits, and zoning requirements to ensure compliance throughout the construction process. Building strong relationships with local contractors, suppliers, and subcontractors is essential for seamless collaboration and timely project delivery. San Antonio's diverse workforce and multicultural environment call for effective communication and cultural sensitivity to foster a harmonious team dynamic. Additionally, staying updated on the latest construction technologies, sustainability practices, and industry trends is vital to maximize efficiency and deliver high-quality results. With careful planning, proactive risk management, and a focus on safety, managing a construction project in San Antonio can be a rewarding experience in a dynamic and growing construction landscape.
Why Hire Rhino Equipment Services In San Antonio?
There are several compelling reasons to consider hiring Rhino Equipment Services in San Antonio for your construction needs:
Extensive Experience: Rhino Equipment Services brings years of experience to the table. They have a solid track record in the industry, successfully completing various construction projects of different scales and complexities. Their expertise allows them to handle a wide range of equipment and machinery requirements with efficiency and precision.
High-Quality Equipment: The company takes pride in offering top-quality equipment and machinery for construction purposes. They maintain a well-maintained fleet of reliable and modern machinery, ensuring that you have access to the right tools to get the job done efficiently and effectively. Their equipment undergoes regular maintenance and inspection to guarantee optimal performance and minimize downtime.
Skilled and Knowledgeable Staff: Rhino Equipment Services has a team of skilled professionals who are well-versed in operating and maintaining construction equipment. Their staff is trained and experienced, ensuring that you receive expert assistance and guidance throughout your project. Whether you need equipment recommendations, on-site support, or troubleshooting, their knowledgeable team is there to assist you.
Range of Services: Rhino Equipment Services offers a comprehensive range of services to cater to your construction needs. From equipment rental and leasing to equipment sales and servicing, they provide flexible solutions to accommodate various project requirements. Whether you need short-term equipment rentals or long-term leasing options, they can tailor their services to meet your specific needs.
Commitment to Customer Satisfaction: Customer satisfaction is a top priority for Rhino Equipment Services. They strive to build long-term relationships with their clients by delivering exceptional service and exceeding expectations. Their dedicated team is responsive, professional, and committed to ensuring that your construction project runs smoothly.
Competitive Pricing: Rhino Equipment Services offers competitive pricing for their equipment and services. They understand the importance of cost-effectiveness in construction projects and work to provide fair and transparent pricing. By choosing them, you can access high-quality equipment and services without compromising your budget.
In conclusion, Rhino Equipment Services in San Antonio stands out for their experience, high-quality equipment, knowledgeable staff, comprehensive services, commitment to customer satisfaction, and competitive pricing. When you hire them, you can have confidence in their ability to support your construction project effectively and efficiently.
Service Area
We travel around South Texas for on-site repair with no extra charge!